Welcome to the Fulfillment Counseling & Life Coaching LLC Secure Client Area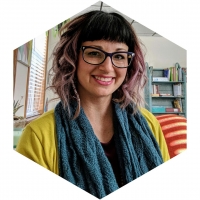 Every individual, at some point or another, may find themselves in a place of struggle. Sometimes these ruts are brief, quickly solvable; others may linger longer, more profound and complex. In times like these, we may desire - and are likely to benefit from - the objective feedback, guidance, and support of a professional in a safe and confidential setting. Many individuals, couples, and families come seeking guidance because there is some aspect within their lives that leaves them feeling unfulfilled. It is my belief that all individuals possess the power to change and evolve, and the role of the therapist or life coach is to assist in tapping into their own resources, abilities, and strengths in order to achieve their desired outcomes for personal growth and healing toward an expressed sense of FULFILLMENT.

Individual, Couple and Family Counseling services are offered for adult (18+) Colorado and Georgia residents. Located in Colorado Springs, this can be done both in-person (office, community) and via telemental health for long distance (video conferencing, phone, email). Service rates will be discussed and agreed upon prior to initialization of counseling.

Life coaching is offered for adult residents of any state within the U.S., and it utilizes electronic communication strategies, as well. The life coaching process is a collaboration between coach and individual geared toward addressing a specific personal project within his/her daily life. It is centered upon helping the individual find his/her personal "best," as it relates to any of a number of areas. As a practicing Holistic Life Coach, some common areas of focus include: health and lifestyle, relationships, family and parenting, career planning, finances and budgeting, stress management, time management, spirituality and personal growth, and motivation and creativity.
Log in to the secure portal. If you have not received an email with a username, please Register.