Welcome to the Fulfillment Counseling & Life Coaching PLLC Secure Client Area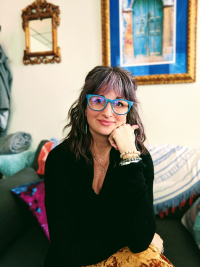 Welcome!

Feeling out of balance or unfulfilled in your life and/or relationships?
All individuals possess power to change, and my role is to assist you in tapping into your own resources and strengths to achieve the outcomes you desire for personal growth and healing to experience FULFILLMENT in your life and connections with others.

Is your relationship with yourself and others where you want it to be? Do you struggle with maintaining a loving perception of yourself? Do you find yourself lingering in unhealthy connections? Trouble setting boundaries? Emotionally exhausted? Everyone finds themselves in a place of struggle at some point with their relationship with themselves and/or others. Having the objective feedback, guidance, and support of a professional in a safe and confidential setting can be incredibly helpful during these challenging times of disconnection, and I am here to offer precisely that. You deserve all the universe has to offer you!

Located in Colorado Springs, Colorado, Fulfillment Counseling & Life Coaching PLLC offers in-person and online counseling for adult individuals and families in Colorado Springs, CO. Online counseling is also offered to adults located across Colorado, Florida, Georgia, South Carolina, Arizona, New Mexico, Delaware, Vermont, Oklahoma, Iowa and Idaho.

Walk+Talk therapy is available, which allows for movement and being outdoors during sessions. AcuDetox is also offered, which is a 5-point auricular acupuncture protocol established by the National Association of Detoxification Acupuncture (NADA) that addresses many aspects of wellness, such as anxiety, depression, sleep disturbance, PTSD, nicotine dependence, and sobriety. In addition, Light Therapy can be added to in-person sessions for those who experience a seasonal affect type of depression. Feel free to ask about any of the additional services that interest you!
Log in to the secure portal. If you have not received an email with a username, please Register.